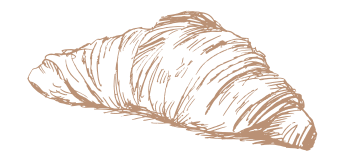 Our mission
Our mission is to assist bakers all around the world so they could successfully expand their business activity. Working together with them as a whole, united team, we introduce hopeful, original technologies and solutions dictated by the newest tendencies in our field.
Our purpose is to contribute to the confidence and tranquility of all of us who look forward. And due to our presence in many countries around the world and our comprehension of various cultural values, we aim at being a source of creativity and fresh ideas, combining local traditional products with innovative biotechnological solutions.
As a company established by bread producers for bread producers, we know perfectly each step of the processes of production of various bread and bread products. As we pay attention to the requests of our partners, we constantly work for maximum satisfaction of their needs.
Our ambition is to offer new and repeatedly tested products and technologies, as we satisfy the requests of our partners and help them always be first in the introduction of innovative solutions.Taking into account the various obstacles that arise in every production, we provide ready and quick answers through our products - bread improvers,bakery mixes,substitute and leaven. Our satisfied clients are the only criterion for the quality our work.
Our aim is being their reliable partners in any field.