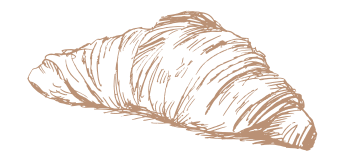 Our corporate culture
An important aspect of our work is to always be at the top of the wave regarding the latest trends in the production of bread improvers, bakery mix,substitute ,and leaven. In this way, we discover new business horizons for our customers.
Our goal is to produce and offer products of the highest quality together with the right technological solutions. It is a long and complex process, starting with idea formation, going through a number of stages and ending with repeated testing under all kinds of conditions. As a result, we offer best-quality products and solutions. Each step of the production process is monitored and controlled in several ways. We introduced an integrated system for cooperation between marketing, production, research and development, monitoring and patenting. Parallel to integrating, we focus on process efficiency which conforms to our striving for maximum optimization.
The key principles of the production process are complete control on food and process quality and safety and full compliance with all sanitary regulations.
By offering products which conform to all food safety regulations and environmental standards, we contribute to developing healthy eating habits among mankind. We wish to make the world a purer and cleaner place and to leave a wide range of opportunities for development to next generations. We consolidate our efforts towards cutting down on our energy consumption, fully recycling our packages and reducing emissions from our business activities.